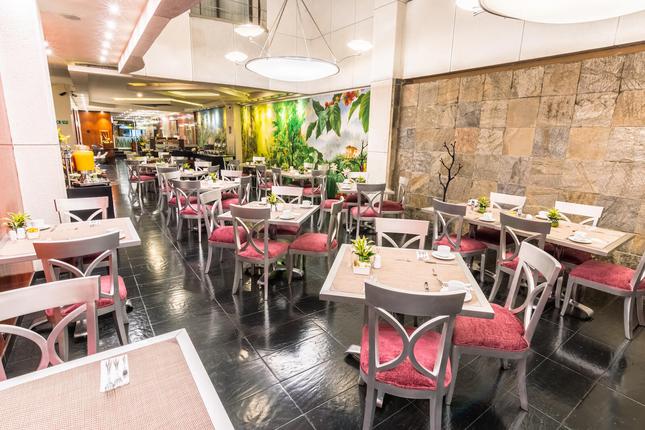 Sierra Bermeja Restaurant
Our cuisine is inspired by Spanish culture, and we want to reflect our Andalusian influence in our main restaurant: Sierra Bermeja. So, we offer an exquisite selection of traditional dishes from the region, as well as international cuisine options for our guests to enjoy.

The Sierra Bermeja restaurant has a buffet service. It also has an outdoor terrace for you to enjoy the swimming pool and the warmth of the sun.