GHL Hotels presents one of our most exclusive hotels, the GHL LATAM Plaza Pradera Quetzaltenango Hotel, a hotel in Quetzaltenango, Guatemala which combines luxury services and facilities specially designed for business and leisure travelers seeking the most comfortable accommodation in one of the safest and most convenient districts in the city.

Its functional, elegant and contemporary design makes it a leading hotel in Quetzaltenango for business travelers. In addition to a privileged location within the La Pradera Xela Shopping Mall, the hotel also offers spaces for dining and events, free Wi-Fi, a wellness area, gym and car park.

With direct transfers to and from the airport and only 10 minutes by car from the historic center of the city, the GHL LATAM Plaza Pradera Quetzaltenango Hotel is the perfect choice for enjoying a few days full of comfort in the capital of Guatemala. Always choose great quality at the best price. Book here on the official website of GHL Hotels.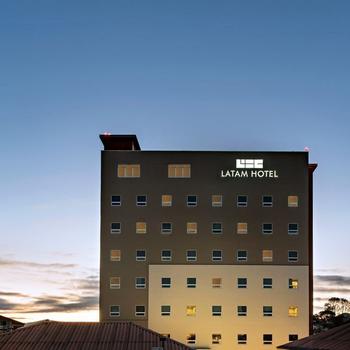 E-mail address:


estuardo.gudiel@ghlhoteles.com

---

Telephone:

(502) 7797-7676

Address:

Avenida Las Américas 7-04 Zona 3 Quetzaltenango, Guatemala. Plaza Pradera Xela.