A place to

explore
& most exclusive rooms
The rooms at the Makana Resort Hotel guarantee peaceful and comfortable rest alongside Tonsupa Beach, one of the best beaches in Ecuador. These rooms with ocean views, air-conditioning and hot water are the best accommodation for business travelers and families.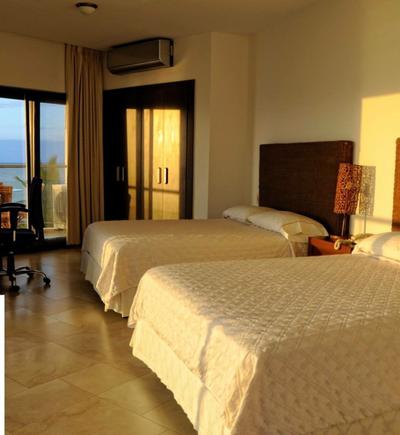 Room With A Sea View
The Standard Rooms at the Hotel Makana Resort are spaces measuring 45 square meters and specially designed for families traveling to the heart of Tonsupa. These rooms offer a rest area overlooking the ocean and ...
See more
See rooms