Restaurants Hotel in Puyo
Dining Room
Ideal to celebrate special banquets with the best gastronomy of the resort and always professional, friendly and authentic attention. It can be adapted to different themes and celebrations.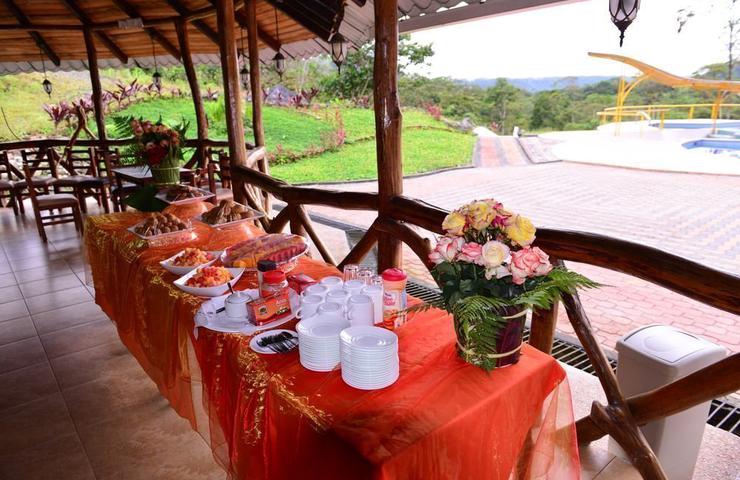 Meeting Room
We have a lounge that can be adapted to different activities, such as a small cinema where kids and adults can enjoy, on a confortable way, their favorite movies. You can also request a food service to this place and we will immediately prepare it for you.
This room is also designed as a meeting room, where privacy, elegance and a good service of servers and Internet, will allow your meetings taking part of an atmosphere of peace, pure air and digital connection.