Restaurants Hotel in Valledupar
Mamankana Restaurant
Located in the world capital of the vallenato and in the best hotel in the city, this essential cradle of typical and ancestral flavors is born, from where Mamankana takes its name "sacred ground on top of the mountain", which gives rise to artisanal dishes in which you can evoke all the culture and all the typical flavors of the Colombian Caribbean. Our menu, inspired by the culture of the Colombian Atlantic and fused with classical techniques of European cuisine, gives rise to unique dishes with an original seal. What identifies us within many options in the city, for our particular creations based on common dishes or ingredients of daily life.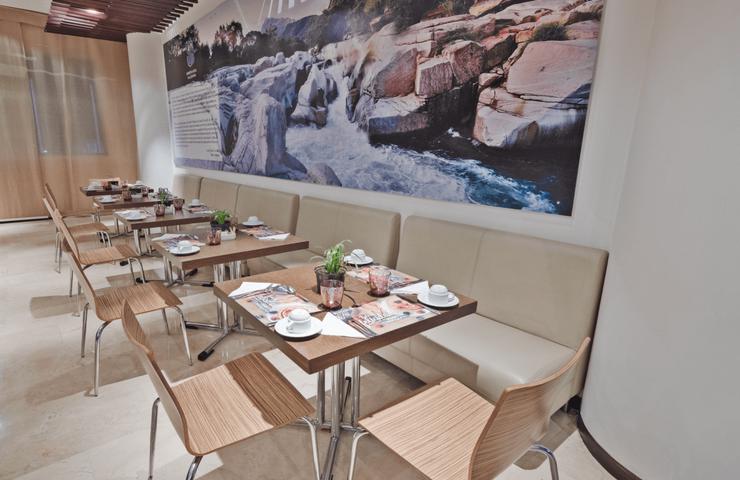 Nabusimake Lobby Bar
In the heart of the majestic Sonesta Hotel Valledupar with this name from the Arhuaco language, "Nace el Sol" born Nabusimake, a modern place with ancestral air where our customers, can delight their palates with the best preparations of cocktails and exotic drinks; a place where above all, every moment is an unforgettable experience.