Hotel

Rooms
& most exclusive rooms
Hotel Sonesta Ibagué is located inside the Acqua Shopping Center and in the largest development area. Ideal for executive travelers and family plans. Enjoy the musical city of the country.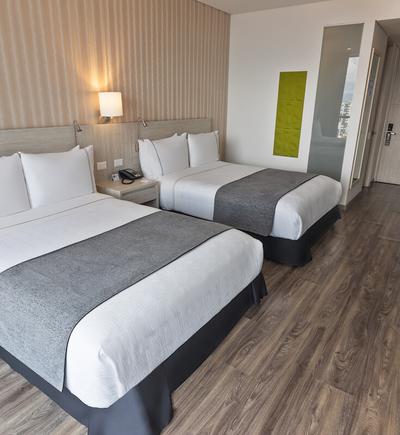 Standard Twin Rooms
The Standard Twin Rooms at the Sonesta Ibagué Hotel offer two 1.40 x 2M semi-double beds designed to comfortably accommodate ...
See more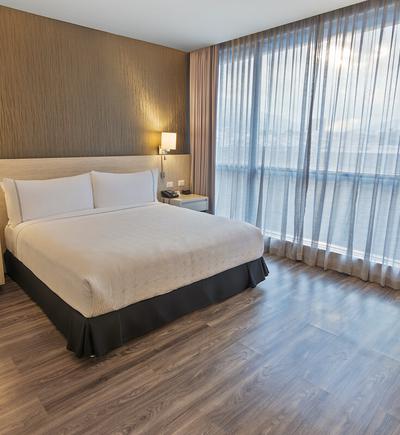 Standard King Rooms
The Standard King Rooms of the Sonesta Hotel Ibagué represent the perfect rest formula, with a design full of comfort ...
See more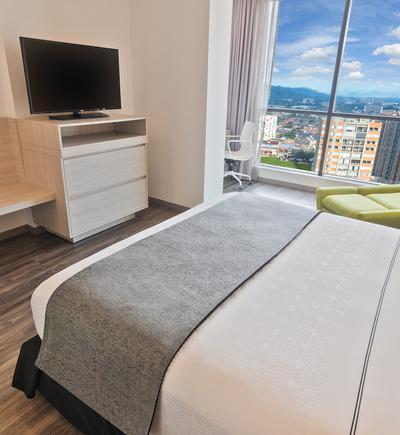 Business King Room
Ideal for 1 or 2 guests, all of these Business King rooms in Ibagué have an excellent view of the ...
See more
See rooms
Image Gallery
_gallery_andromeda_trad_subtitle
Overall

Food / Beverage

Value

Facilities

Cleanliness

Service

Rooms
Jorge

La cortesia, atención y amabilidad de todos sus empleados, hacen de este hotel un lugar para reco...

27/02/2023

Bernard

Good: Bien

15/02/2023
Our
location
Unbeatable
GHL Hoteles
Telephone:
+57 (608) 2771110 - 301 3406560
Address:
Carrera 8 # 57-57, Centro comercial Acqua
Explore