A place to

explore
& most exclusive rooms
Enjoy a sophisticated, modern, first-class room where you can experience comfort and pleasure during your stay in Bucaramanga. The Sonesta Hotel Bucaramanga rooms have been specially designed for every type of guest, including couples and executives.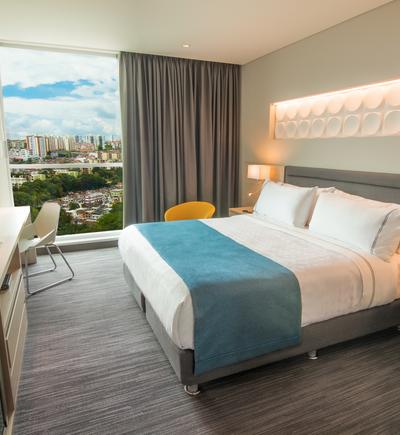 Standard King Rooms
The Sonesta Hotel Bucaramanga's Standard King rooms stand out for their comfort, modern design and cozy atmosphere in Bucaramanga's commercial area. These rooms offer you versatility and are perfect for sharing during a business or ...
See more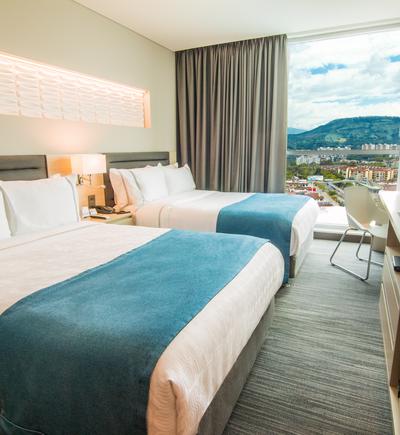 Standard Twin Room
A stay in one of theSonesta Hotel Bucaramanga's Twin Rooms will allow you to enjoy the best 5 star services next to the Caracolí Shopping Centreand perfect for pleasure and work during visits. ...
See more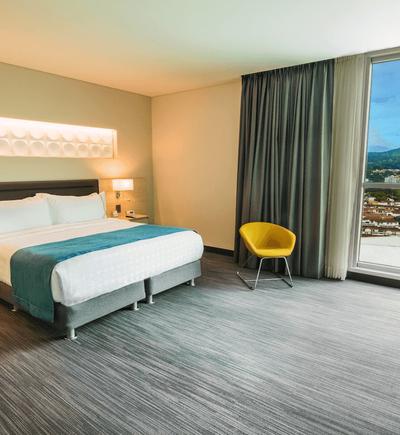 Handicap
Handicap room of 37 square meters, private bathroom, flat screen TV and soundproofing. Having larger spaces and a King bed will give you the perfect rest, these rooms are equipped for people with reduced mobility ...
See more
See rooms