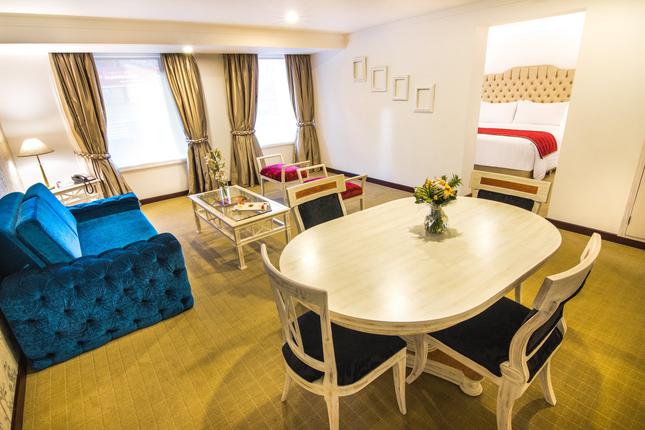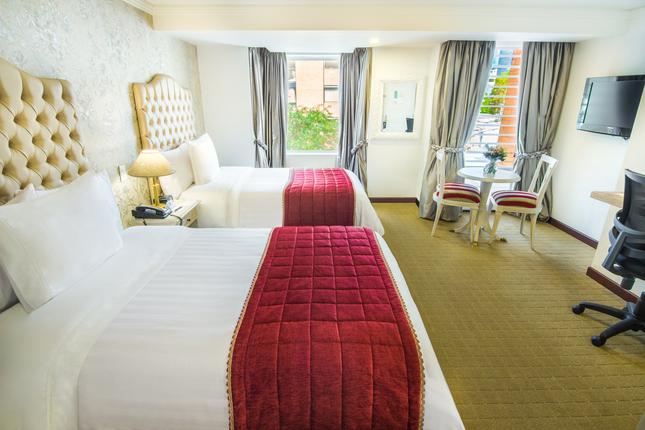 A place to

explore
& most exclusive rooms
If you are looking for classic and elegant accommodation in Bogota for your business trips, the rooms at the GHL Hotel Hamiltonare an ideal choice, as they provide access to 3 meeting rooms.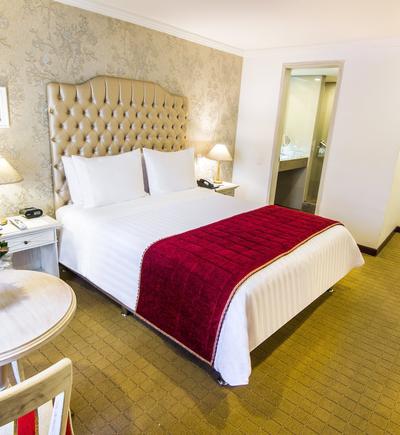 Standard Room
The Standard Rooms at the GHL Hotel Hamiltonare ideal for executives on business trips to the financial and shopping heart of Bogota. The rooms can accommodate up to 2 guests. They are equipped with ...
See more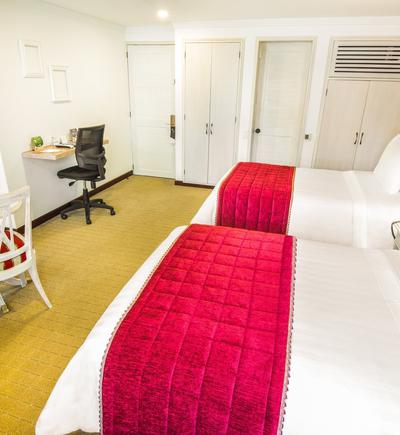 Twin Room
The Twin Rooms at the GHL Hotel Hamiltonhave the same distribution as a Standard Room, but are equipped with two twin beds. Like the Standard Rooms, these rooms provide a minibar, LCD TV, safe, ...
See more
See rooms